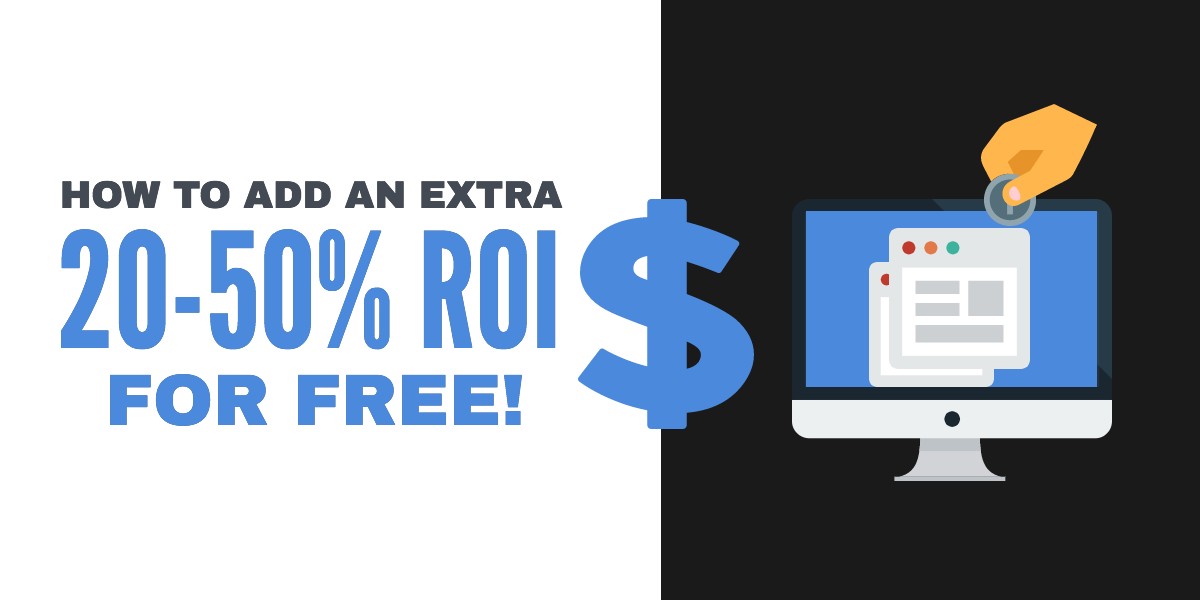 How To Add An Additional 20% – 60% ROI To Your Campaigns For Free
Time and time again I see affiliates complain saying: "they've optimised their campaign to their best of their abilities and they have hit a ceiling where they can't get profitable."
But chances are you're probably haven't tested using this strategy outlined in the video above to add additional FREE profits to your campaign!
Now I can bet that most of your current campaigns look like this:
Traffic -> Landing Page -> Offer
That's all fine and dandy but if all your campaigns look like that, you are leaving a lot of free money on the table!
We could start messing around with building an email list and selling those leads to different data brokers now but that is a way to complicated for my strategy.
The easy way to squeeze more money out of your traffic and to add extra profits to your campaign is by adding a simple pop-under on your landing page!
The key to a successful pop under campaign is to assure that it doesn't affect your original sales funnel.
You don't want to distract your surfers with some guy saying "Watch this video and discover how I became a millionaire in 10 days from this secret trading system" ?

Let your surfer complete the initial offer and once he/she closes their browser, they will see your pop under ad going to a new campaign!
And BAM… instead of being able to monetize a user with just one offer, you can now make that same visitor make you money on multiple offers!
I have attached a very simple pop under script for you. Just edit in your affiliate link and upload it to your server. It will easily increase your campaign ROI by 20-60% !
Enjoy!