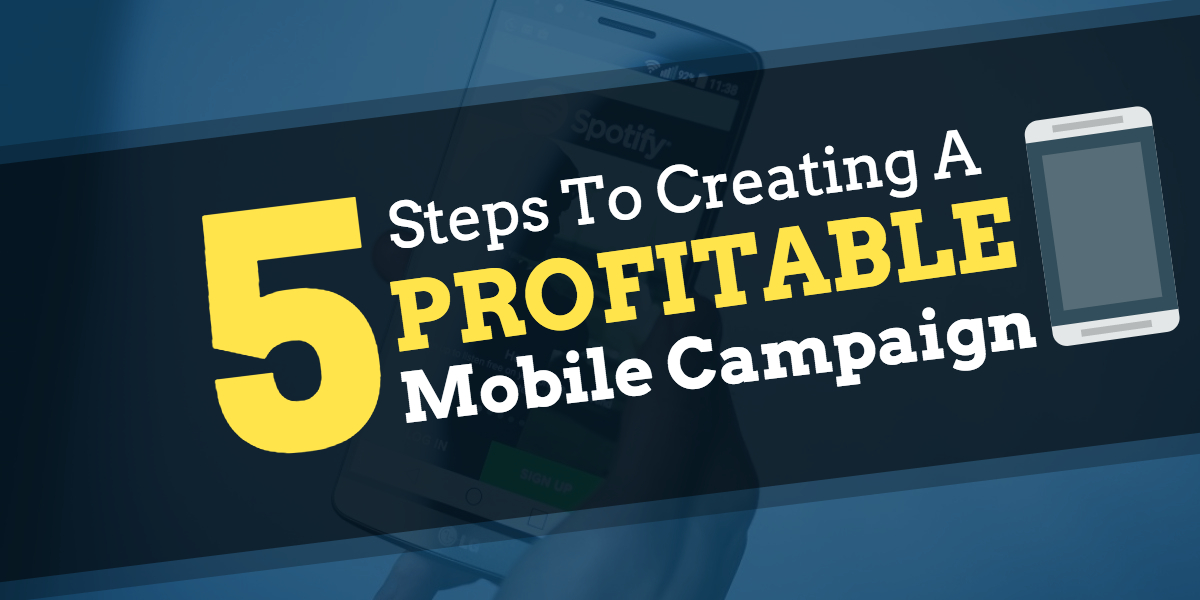 5 Step Blueprint For Easily Creating Profitable Mobile Campaigns
Mobile traffic is the biggest opportunity for online marketers and business owners to make an absolute killing in 2016 and scale out their business since there is now more mobile traffic volume compared to desktop traffic
…and right now traffic is DIRT CHEAP!
But a lot of marketers struggle to properly monetize mobile traffic and make a profit from their affiliate marketing campaigns!
And it's no surprise since there are way more moving parts when trying to monetize mobile traffic compared to desktop traffic.
So today I wanted to lay out my 5 step blueprint that will help you finally get profitable with mobile in 2016 and start sending massive volume to your campaigns like this!
Now this guide is going to assume you already some idea about CPA (Cost Per Action) marketing and it may be a little advanced for a complete newbie!
So lets get straight into it…
Here are the basic tools you will need to run a successful mobile campaign:
A Mobile Tracking Solution – CPV Labs (Use The Code: 'MROPULENT' For $50 Off!)
Step 1 – Spy & Swipe Super Affiliates Profitable Campaigns
This game is all about swiping, deploying and improving!
You do not need to start from scratch and if you do the right competitive intelligence ahead of your campaign, it can help you reach profitability much faster!
Here are the steps you should take to shorten the distance for finding a winning campaign:
Step 1 – Talk to your affiliate manager for the top mobile offers on the network & traffic sources people are sending the most volume to the offer.
If you are on a limited budget start with a low payout offer, and NOT something like a $40 trial offer because you'll need thousands just to see if the offer will convert.
Step 2 – Download user agent switcher plugin for your internet browser (which will allow you to view websites as a mobile user)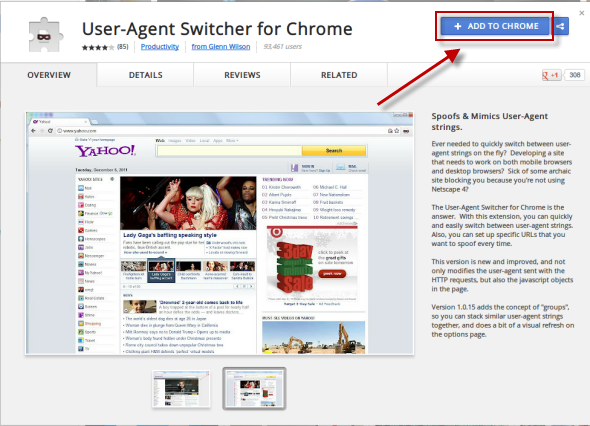 Then manually go onto different traffic sources and look for people running similar offers to the one you are looking to promote that your affiliate manager recommended to you.
I would also recommend using a free tool called similarweb to find supper affiliates domains by entering the affiliates URL into similar web.
Any affiliate domain getting 500k+ visitors per month, you know is most likely an affiliate who knows what they are doing!

If they are sending this amount of visitors over a prolonged period of time, they would typically be spending a decent amount on advertising.
And nobody would continually spend a lot of money to get visitors to their website if they weren't making money from those visitors.
So that's why if you can steal someone's landing pages, who sends volume to their landing page, it's likely that the landing page may have already been optimized and you can swipe it for your campaigns!
Step 3 – Use competitive spy tools like whatrunswhere or mobile ad scout to reverse engineer your competitors funnels further.
These tools will allow you to see the exact ads and landing pages that your competitors have been running for the longest duration.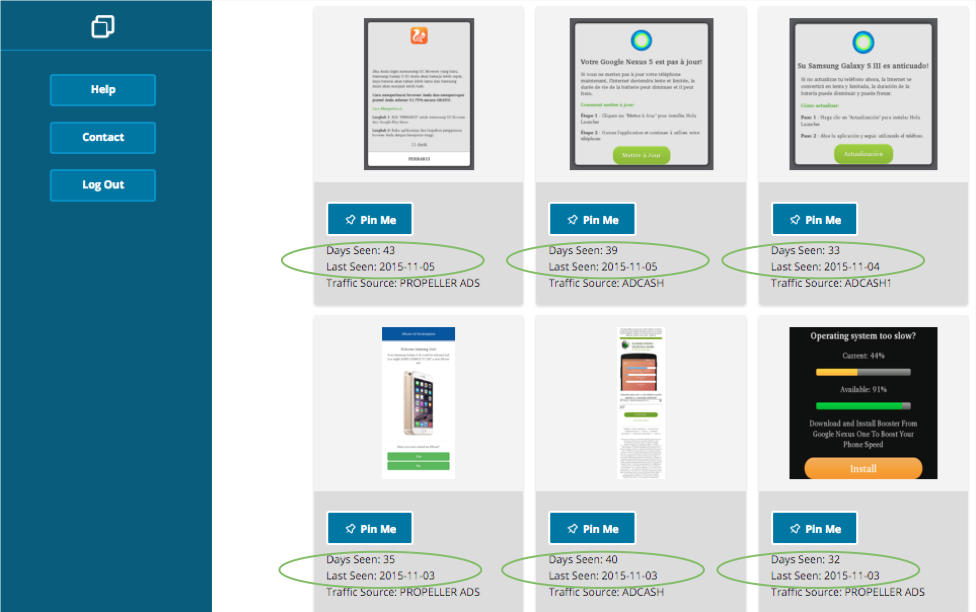 Typically if someone is consistently running one type of landing page again and again, then they are usually making money with that landing page.

Step 2 – Run traffic to a proven to convert landing page & collect data
Start with a small budget to make sure your tracking links are working, your conversions are being tracked and you've set up everything correctly!
Don't test too many elements at one time in your campaign like 100 banners to 20 landing pages to 30 different offers which is a mistake I see a lot of affiliates make when starting off.
The more elements you run in a test in your funnel the higher budget you will need so you can make sure you run enough traffic to each combination of your funnel to gather enough statistically significant data to determine whether a combination of ad > landing page > offer is either be profitable or non-profitable.
So I usually follow this rule:
5 Ads
2 Landing Pages
2 Offers
So my funnel has a total of 20 combinations that could be either not profitable or profitable.
And I would typically spend at least 3x the offer payout per combination.
So if you're promoting a $4 payout offer, you'll spend around $250 on the initial test.
If I'm promoting a $40 payout offer, you'll spend around $2,500 on the initial test (…which is why I only advise you to test high payout offers if you have a decent sized budget.)
Be prepared to LOSE money on the initial test.
Remember you are gathering data at this stage so it's ok if you don't hit a home run on the initial stages.
You're objective is to gather statistically significant data that allows you to gauge whether different
ad > landing page > offer combinations may be promising and potentially profitable or not!
Step 3 – Track data with your mobile tracker
If you don't track you don't know.
And if you don't know what elements of your funnel are making money and what elements of your funnel are losing you money then you can never scale effectively.
The whole objective of the game is to ramp up winning elements and kill losing elements!
The tracking solution that I personally use to track my mobile campaigns is CPV labs (which you can get a $50 discount here using the code: 'MROPULENT')
But there are other options such as voluum, imobitrax etc.
Different people have different preferences but you can honestly do 7 figures on any of them because they all pretty much in a nut shell do the same core things!
It's important to make sure mobile data tracking is enabled as well as ISP/ Carrier tracking as this is a BIG part of getting mobile to work!
You'll find different carriers like AT&T/ T-Mobile etc perform differently for different offers as well as different devices and device brands.
So when launching a campaign – make sure you have mobile tracking and ISP/ carrier tracking enabled.
Also a huge tip is once you have data, you can set up redirect profiles in your tracker to redirect specific device users, or specific users coming from specific carriers to specific segments of your funnel.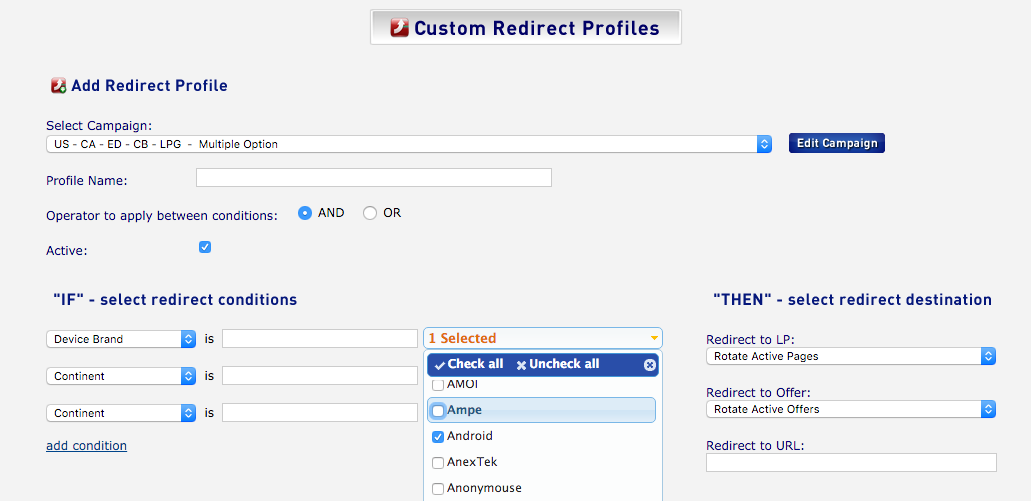 So for example if iPhone users were converting really well with a landing page with a blue background and android users convert really well on a landing page with a red background,
…then in your tracker you can set a rule to automatically display only the blue background landing page to iPhone users, and only the red background landing page to android users.
Affiliates that do this, and drill down into their funnel to see if specific combinations of their funnel convert better with different device users are the ones who really make the BIG bucks in this game versus most lazy affiliates who send all of their mobile traffic to one version of a landing page.
Step 4 – Optimize by cutting losing websites, devices, carriers, isp's etc
This is really the skill set that separates the affiliates that lose money on every single campaign they launch versus the super affiliate!
Let me start by saying…
Winning campaigns are never found they are created
And optimizing is the art that allows us to turn are campaign that's losing money to a campaign that may be wildly profitable!
Now the #1 mistake I see a lot of people make is to look at their overall campaign stats, see that they are losing money and then they STOP the campaign prematurely.
But if you do this you will not get far in this game at all… and quite frankly you need thick skin to be able to deal with losses and not have any emotion invested into your campaigns.
Now the top affiliates they look deeper into their campaign and look for PROFITABLE COMBINATIONS OF ELEMENTS within their overall campaign that they can run and scale to the moon…
..versus looking at an overall campaign and disregarding it if the overall campaign is losing money.
I optimize my mobile campaigns In
3 easy steps:
Step 1 – Pause clear losing elements
Step 2 – Place break even elements or elements losing a little bit of money into a separate campaign and lower bids
Step 3 – Scale clear winning elements
Now the first stage of optimizing is PRUNING clear anomalies that are obviously doing way way worse than the other elements of your campaign.
And this can be done in the early stages if you start to see that there are parts of your funnel that is doing way way way worse than the majority of the other elements.
As an example you may have 5 ads.
4 of the ads are doing like -20% ROI and one of them is doing -90% ROI.
Even before you spend 3x the offer payout on each element you may want to pause the fifth ad that's killing you early on before you waste more money on it.
Here's an example:

Next I would lower the bids of the break even elements in a separate campaign to my main campaign and continue running them.
And typically if I lower this bids, I may get less volume, but I'll get more profitability from those elements!
Here's an example: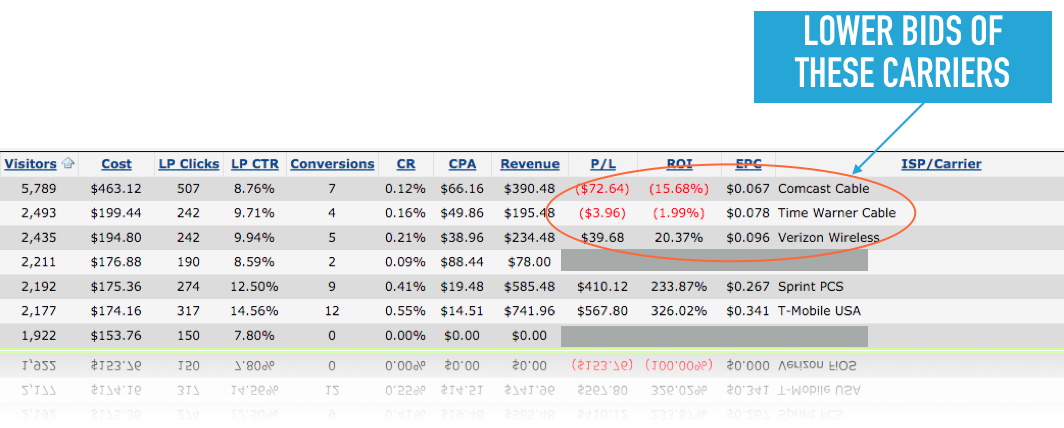 Step 5 – Scale winning elements of your campaign
 
Now elements of my funnel that I can see are really performing well I scale and try to drive as much traffic as possible to these elements whilst continually split testing new variations of ads/ landing pages/ targeting options to try and improve the performance of my campaign!
So in the above example I can see Sprint PCS and T-Mobile are carriers that are performing well in my campaign so I would want to get way more Sprint PCS and T-Mobile traffic.
Here Are 10 Ways You Can Easily Scale A Campaign:
Target only Sprint PCS & T-Mobile & increase your bids to secure more volume
Increase the frequency cap on your campaign to increase visibility per user that see's your ad
Use broader targeting with but still target these carriers. For example if you're using keywords in your campaigns or specific interests, then you may remove the keywords/ interests you're targeting and just target the specific ISP's / Carriers!
You could make multiple accounts on the traffic network you're using and duplicate your campaign targeting Sprint PCS & T-Mobile.
You could open up your campaign to different GEO's.
You could target multiple ad placements on spots that are converting well
You could use multiple mediums of traffic with carriers that are performing well (i.e. using banner traffic with mobile pop under traffic, with mobile redirect traffic targeting Sprint PCS & T-Mobile)
You could expand your campaign to run with different traffic sources and target just these carriers.
You can use a managed network buy this inventory in bulk at a discount vs using a self serve platform or organize a deal directly with a site owner for a fixed rate buy directly with them.
You could open up your campaign to more devices. For example targeting iPAD/ iPod/ Tablet traffic
There's literally countless options and this is literally what allows myself and other top affiliates to make profits from campaigns that a lot of people starting off would potentially kill if they only looked at how their overall campaign was doing versus going deeper and peeling back some of the layers behind their campaign!
So don't give up and you can become extremely successful very quickly if you stick with it and dig deep into your campaigns!
NEXT STEPS
Enjoyed the content or do you know somebody else that could benefit from this blueprint?
Make sure you share it with them below, by simply hitting the share button!
…And I would love to hear from you so please feel free to leave your comments below with your TOP takeaways from this article!
See you at the top!
– Mr.Opulent